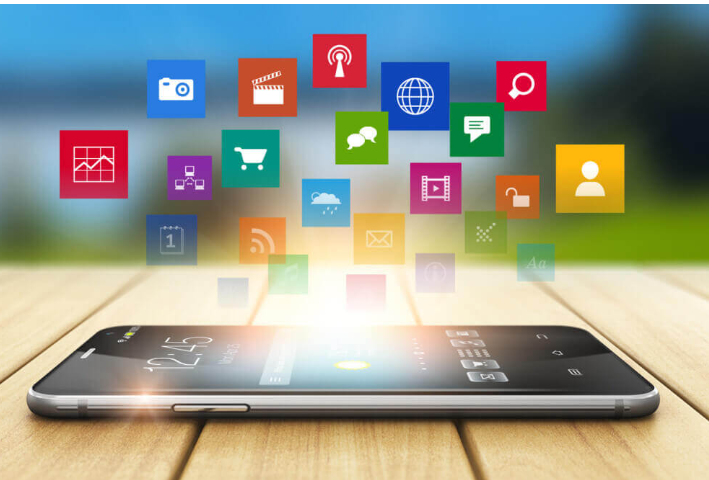 Tech
How Will Live Audio Streaming Affect Websites and Apps?
When it comes to delivering audio content, streaming is the way forward. It lets users listen to their favorite music and podcasts on their mobile devices. Streaming also lets users experience rich audio and video without any waiting time. It has become a popular medium for many businesses and industries.
Faster Loading Times
As more and more businesses look to connect with their customers in ways they could never have imagined, live audio streaming is a great tool. It allows businesses to talk directly with their clients, improves direct interaction, and helps increase sales. Regarding a good streaming experience, load time is one of the most important factors. A sluggish-loading website can turn off prospective clients and hurt your bottom line. Fortunately, plenty of tools are available to help you optimize your site for speed and increase conversions. A fast-loading web page is a great way to make a good first impression and keep your audience coming back for more. It's a small thing, but you should pay attention to it. Using the right software can also significantly impact your streaming performance. The right software can reduce buffering and allow viewing content on multiple devices without slowing your streaming experience. Finally, the best way to keep your streaming app running at peak performance is to keep it updated. This is especially true for mobile devices, as older versions can cause app crashes and buffering.
More Engaged Audience
Live streaming with a streaming audio recorder is an excellent way for businesses to connect with their audiences and boost engagement. It can be used to promote upcoming events and run Q&A sessions, interviews, debates, and other interactive live streams. It's also a great way to increase brand awareness and build customer trust. Streaming is an online audio technology that lets you listen to music and videos in real time without downloading or waiting for them to upload. It breaks down files into data packets sent to your browser, where it interprets them as sound. This makes streaming much faster than downloading files, and it's available on most devices, including smartphones, tablets, and desktop computers. Audiences already using a streaming service will likely listen to your content more. This can be beneficial if you're a radio host or podcaster.
Another way to engage your audience is to chat during your live stream. By encouraging your viewers to comment on the live feed, you'll be able to communicate with them more efficiently and quickly. This can help you stay in touch with them and encourage them to return to watch your next live stream. You can also send a survey after your live stream to see how your audience feels about the content. This can give you valuable feedback that will help you improve your future content. Ultimately, it's important to remember that live audio streaming will positively impact websites and apps shortly. Creating exciting and engaging content can easily attract a large and loyal audience.
Better Retention
In addition to delivering a more engaging user experience, boosting retention can majorly impact your app's long-term success. It's no secret that the average app loses 77% of its daily active users (DAUs) within the first 3 days after installation — and retention can be the key to making your app stand out and attract more repeat and lifetime users. To increase retention, you need to focus on various tactics. For instance, in-app messages and notifications can help improve churn rates by 30% on average when appropriately implemented.
Another popular tactic is to use a live stream to interact with customers and build community. This can be a great way to communicate with your audience and even allow you to host live events that would otherwise not be possible. The main advantage of using a live audio stream is that it can be viewed on mobile devices and PCs. It also eliminates any buffering times that come with traditional streaming services. It can be a great way to engage with your target audience and deliver high-quality content. It also helps you communicate with your audience in an authentic and raw way. You should use a CDN or content delivery network to ensure your live audio stream doesn't lag. These servers distribute data over a global network to ensure that your content is delivered fast and smoothly to every user, no matter where they are.
Increased Monetization
If you're looking to monetize your live audio streaming app, there are several ways you can do so. These include ads, subscriptions, and data monetization. You'll also want to consider the kind of content you're creating and how you plan to monetize it. Websites and apps based on the Internet have become increasingly dependent on monetization to generate income. Whether through ads or subscriptions, websites and apps that monetize have the potential to grow significantly. The most common way that websites and apps monetize is through in-app purchases (IAPs) or advertising. IAPs are a popular option because they allow users to purchase specific features in your app. Subscriptions are another popular monetization strategy because they create recurring revenues, which aren't affected by user behavior. They're a good choice for app owners that want to monetize a specific group of users, such as those who regularly watch a certain type of content. You can also monetize your live audio streaming app by adding features to make it more appealing to your audience. For example, you can incorporate a commenting system so your audience can leave feedback on the video they're watching. You can also add a chat feature to your app so your audience can interact with you during the stream.